Project Management
Effective project management can mean the difference between a project that runs on-time and within budget and one that falls behind schedule and costs more. Enhancing project management resources will help you minimize risks and help prevent unnecessary delays and expenses.
National Heating and Ventilating's wide range of contracting experience and our own lean-forward way of doing things makes us the ideal choice for project management services.
Chasing Endless Ends
Construction projects do not begin with breaking ground, and they are not finished when the tools are packed up. Much of the project happens off-site. Effective project management oversees all aspects of the project, including: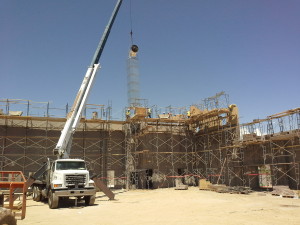 Worker and site safety
Acquisition of parts and labor
Scheduling
Communication (checking in to see where everyone is)
Budget
Billing
Tracking RFIs and change orders
The Benefit of External Project Management
It is easy for contractors to get tunnel vision when working on a project. They focus solely on their work, schedule and budget. An external project manager keeps an eye on the big picture to keep track of the details.
Our project management ensures that your construction project is carried out as communicated and coordinated. We help you minimize and manage risk. We make sure the project is in compliance with all applicable laws and codes.
We Do What We Offer
Every project demands our attention to detail and our focus on the big picture. Our exceptional safety record and our longevity speak to our ability to successfully manage our time, resources and costs and deliver uncompromised quality and value. Contact us for project management services you can trust.
Let us orchestrate all the moving parts of your project. Contact National Heating and Ventilating for project management services.
It's not the company; it's the people.