"It's not the company; it's the people." It's the quality of our employees that ensures the quality of our work. Some of the quality people who make up National Heating and Ventilating are:
Dana Skaar, Owner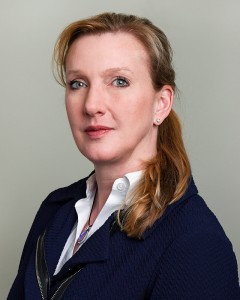 At the age of eight Dana's first "job" was at NHV pulling weeds for a penny a minute. After graduating from UNM with a bachelor's in Accounting, Dana's first professional job was working for Wells Fargo Institutional Trust in Los Angeles managing investments and trust assets for corporations such as Occidental Petroleum, Lockheed Martin, Stewart Title and several others.
In 1999 the Institutional Trust Department moved Dana back to Albuquerque where she worked as a Vice President until June 2004 when she transitioned to work with her Dad, Sid Skaar, at National Heating and Ventilating. Sid and Dana shared an office for the first year until new office space was created and Dana became the day to day operations manager.
In 2011 Dana added plumbing to National Heating and Ventilating's menu of services to become a full mechanical/plumbing contractor doing projects as complicated as the renovation of UNM's Health Sciences Building to replacing boilers and fabricating stainless duct for chemical applications.
In early 2014 Dana became the company's Qualifying Party with her MM-98.
Dana served for six years as a Board Member of St. Martin's Hospitality Center. She is a corporate trustee for the Health and Welfare Fund for the Sheet Metal Workers and continues to be on the Board of the Mechanical Contractor's Association Worker's Compensation Fund.
See Women in Design: New Mexico's feature on Dana Skaar.
Dana's motto is "Actions speak louder than words." She genuinely lives and believes in the values of National Heating and Ventilating and is committed to illustrating those values through the people employed at National Heating and Ventilating and the projects they complete. If there are questions, issues, concerns, suggestions, or ideas that ANYONE communicates, she listens with an ever-present commitment to care for all our customers and employees.
Joshua Leach, Sheet Metal Shop Foreman & Safety Coordinator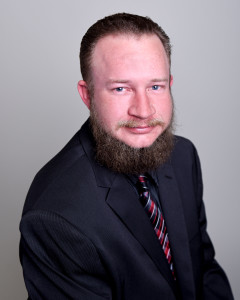 To Josh, Sheet Metal is more of a craft, not just a trade, and that craftsmanship is what distinguishes sheet metal from other trades. Josh has 10½ years' experience and has been Foreman since October 2011.
Josh has an Associate's degree in Graphic Design and completed his apprenticeship training in 2010 while at National Heating and Ventilating. During his apprenticeship he was chosen to represent Local 49 at the ITI National Competition for Sheet Metal Welding for 2 years running.
Josh grew up in an environment where he was told, "You're getting paid to do a job—do that job to the best of your ability."  He lives this every day by that motto, always giving his best. He believes the quality of production and craftsmanship is important.
Skills and abilities: certified welder, certified MIG welder, stainless steel, carbon steel; problem solving, customer service, customer relations, project management, estimates for small projects for walk-in customers
Shop Foreman Responsibilities: any sheet metal fabrication task, maintains and repairs shop machinery
Safety Coordinator Responsibilities: schedules safety meetings, orders and maintains safety supplies, provides PPE to employees as needed, job site visits and walkthroughs, ensures shop compliance with OSHA standards
Everyone at National Heating and Ventilating is always ready to contribute their expertise to achieve a quality product. Contact us to make us part of your project team.
Let National Heating and Ventilating ensure to the success of your project. Contact us to work with a quality-minded team.